We are one of the many groups which was born out of the ministry of DunamisARC.
You can find their website by clicking on this picture.
http://www.dunamisarc.org/
Our aim is to bring glory to God and show people the realities of Heaven by bringing Heaven to earth. The door is opened for you to enter to meet with Jesus, so you personally can experience a renewed life full of the love and fire of God!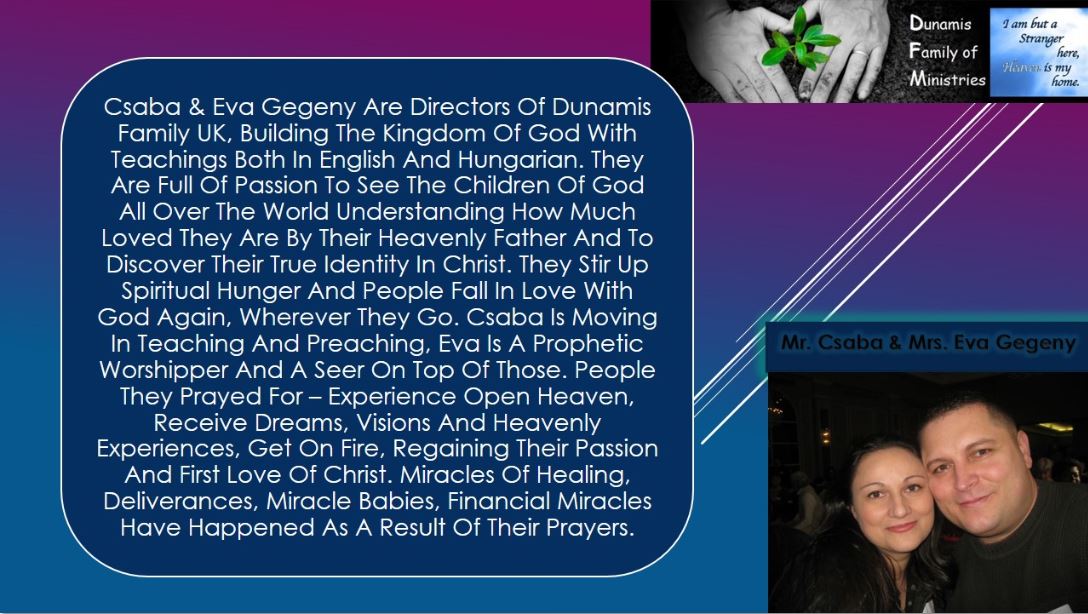 PARTNER WITH US

to reach the nations together!
Please read our letter and get in touch with us!
Feel free to read our
Core Values
by downloading it in a document form:
The letter of Refuge Community of our ministry there: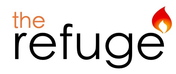 ---

---
Dear Refuge Tribe,
Once again I am so amazed and thankful for your passionate hunger for God and your courageous faith. Sunday's meeting with Csaba and Eva Gegeny was instrumental in building the Father Heart Revival that has been prophesied to us by many prophetic people who have come to Refuge.
Csaba and Eva released the keys of hunger, intimacy, and the passionate pursuit of Jesus Christ. After our meeting, I was stirred with a renewed fire, and a great expectation for encountering God.
Csaba and Eva were the catalyst for the next season of spiritual power, prophecy, gifts of the Spirit, and signs and wonders that are being displayed as we meet together. We are grateful to them for encouraging us in these things. We look forward to having them come back soon, and for a Refuge team to go to Hungary in the future. They are truly part of our tribe!
Look for an increase from the impartation that was released at Refuge on Sunday! Get ready to run faster, rise higher, and step into an amazing season as the Lord reveals glory in your lives!
Blessings,
Rob Covell
The Refuge Community
If you were unable to attend Sunday, here are the youtube links to watch:
Csaba's Message:
www.youtube.com/watch?v=EfVyeG9NGdY&index=15&list=PL171BE7D30997FB5A
Eva's Message:
www.youtube.com/watch?v=Q51jddEKgDE&index=16&list=PL171BE7D30997FB5A
Thank you for all your love and support of The Refuge.
The Refuge * 9259 Utica Ave, Ste 125 * Rancho Cucamonga, CA * 91730 * refugehop.com